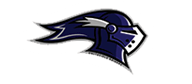 R a i d e r A t h l e t i c s
2016-2017 Smithfield Coaching Staff
K

evin Martinson - Boys Coach
/ Basketball 7th B
Aja Rountree - Girls Coach
Sharon Wolfe - Girls Coach
Danielle Lawson - Girls Coach
Ashley Hogdson - Girls Coach
Olden Jordan

- Boys Coach /Basketball A teams
Zachary Dierks

- Boys Coach/Basketball 8th B
ATHLETIC ANNOUNCEMENTS:
7th and 8th grade will run a combined duel meet against Richland Tuesday 2/21. This is a change to the schedule as 8th was supposed to be 2/23. The meet is at SMS @ 4:30 with running events only and no field.

Track running events are during the athletic period, and field are after school until five on non meet days.
Reminder: Offseason workouts will begin at 8:30, be here by 8:20 (off season is comprised of anyone in athletics that is not participating in the in-season sport.)
Girls Athletics Remind 101- Text message reminders
To: 81010
Message: @acoaches