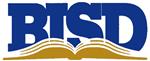 Minimester - Summer Session At Richland High School
Minimester Dates:
June 5th - July 13th (No face to face classes July 3-7)
The Birdville ISD Minimester is available to all secondary students within BISD and outside our district. Online courses are condensed into one six week session to help students maintain their focus and still have time to enjoy your summer. Whether you need to make up credits or want to get ahead, our minimester is a great way to get caught up, make room in your Fall schedule, or even graduate early!

Please Note: Summer School 2017 is available to Birdville ISD students and out of district students. Transportation provided from various sites throughout the district for BISD students only. Breakfast and lunch are provided.